04 June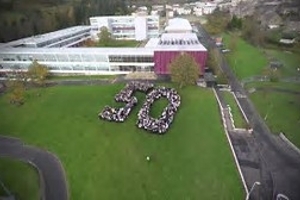 Dear S4-S6 Student / Parent
SQA Alternative Certification Model 2021 Update
I wanted to give you a brief update on the SQA announcement earlier this week related to the appeal process for 2021. This announcement also included details of contingency arrangements for those students who are deemed to have been unduly disadvantaged by severe disruption to learning and teaching.
SQA Appeals Process.
This is a student led, free process that is made direct to the SQA. The grounds for an appeal are based around three categories:
An appeal against the academic judgement made by the school
An appeal against an unresolved admin error
An appeal on the grounds of discrimination
The appeal process will open on 25 June 2021 and closes on 12 August 2021.
All appeals will be processed after results day (10 August)
There will be a process of priority appeals for those students that are reliant on conditional grades for University, College or entry to place of employment.
SQA Contingency Arrangements for Incomplete Evidence
This process will be discussed with a small number of students who are deemed to have been unduly disadvantaged by severe disruption to learning and teaching.
For students who have completed the course but have been unable to complete the assessment requirements due to shielding, self-isolation, illness, bereavement or trauma during the evidence gathering process.
An additional window until 3 September 2021 has been created to allow students to work with teachers to generate additional assessment evidence. There is no expectations of additional work needing to be undertaken during the school holidays.This has an implication for school leavers. UCAS institutions must take this process into account when reviewing conditional offers.
Further detail can be found on the SQA Website:SQA Appeals Info (opens new window)
The SQA has also produced an information booklet for students: What you need to know booklet (opens new window)
If students are yet to register with the SQA to ensure they get their results sent by e-mail and/or text message, we would strongly encourage them to do so at: Get SQA results (opens new window)
All students will receive a final Tracking Report week commencing 21 June 2021. This Tracking Report will include the provisional results we will be submitting to the SQA.